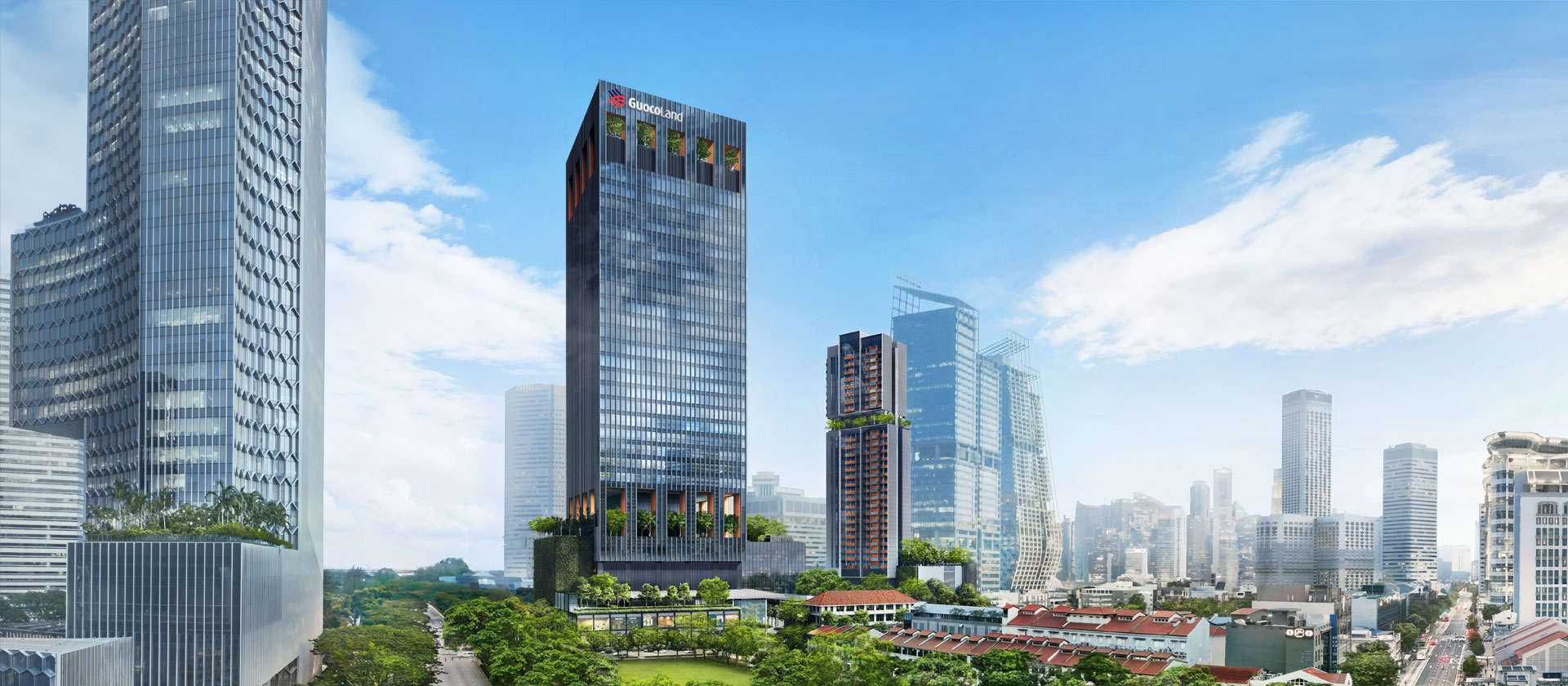 Guoco Midtown
An Innovative,
Game-Changing Development
GUOCO MIDTOWN
CITY OF THE FUTURE
Occupying 3.2 hectares of prime land at the frontier of the expanding Central Business District, GuocoLand's ambitious mixed-use development Guoco Midtown is set to become the new beating heart of the city. Guoco Midtown is the city of the future. A modern, progressive, and innovative development that anticipates the future lifestyle of the people.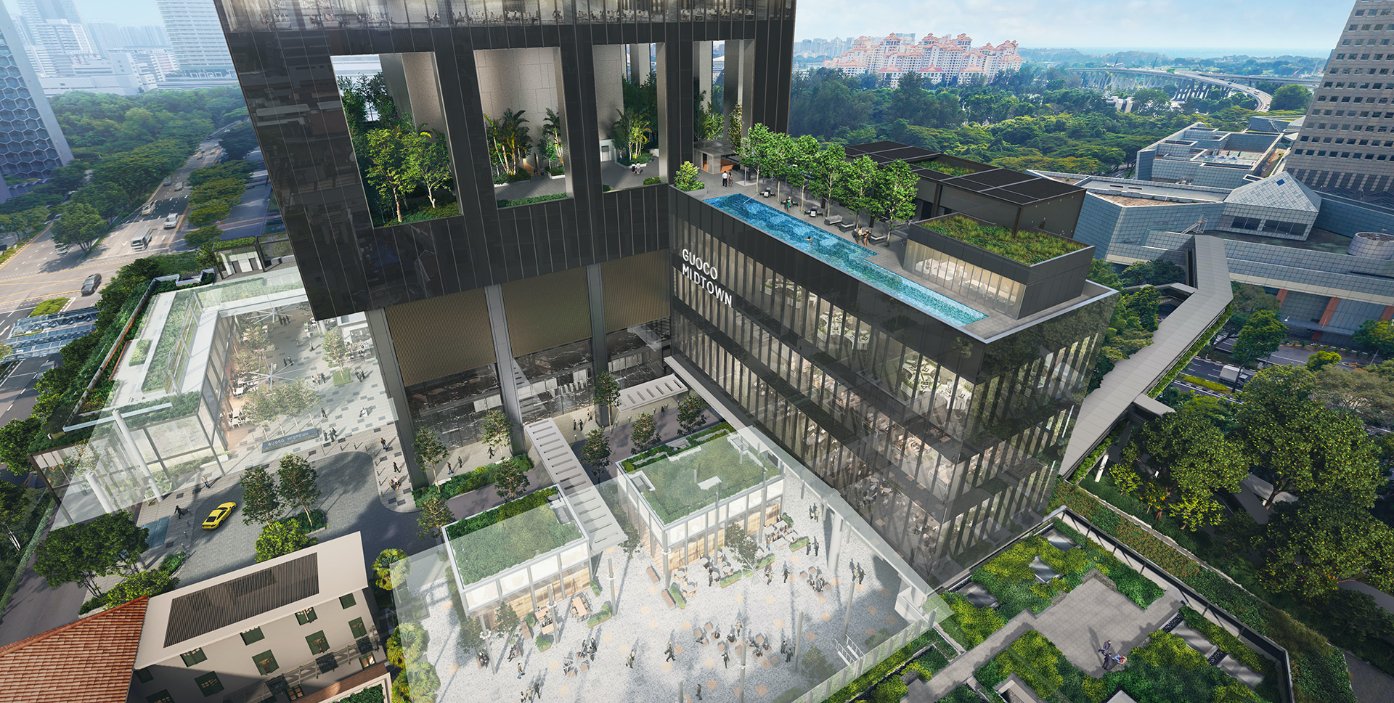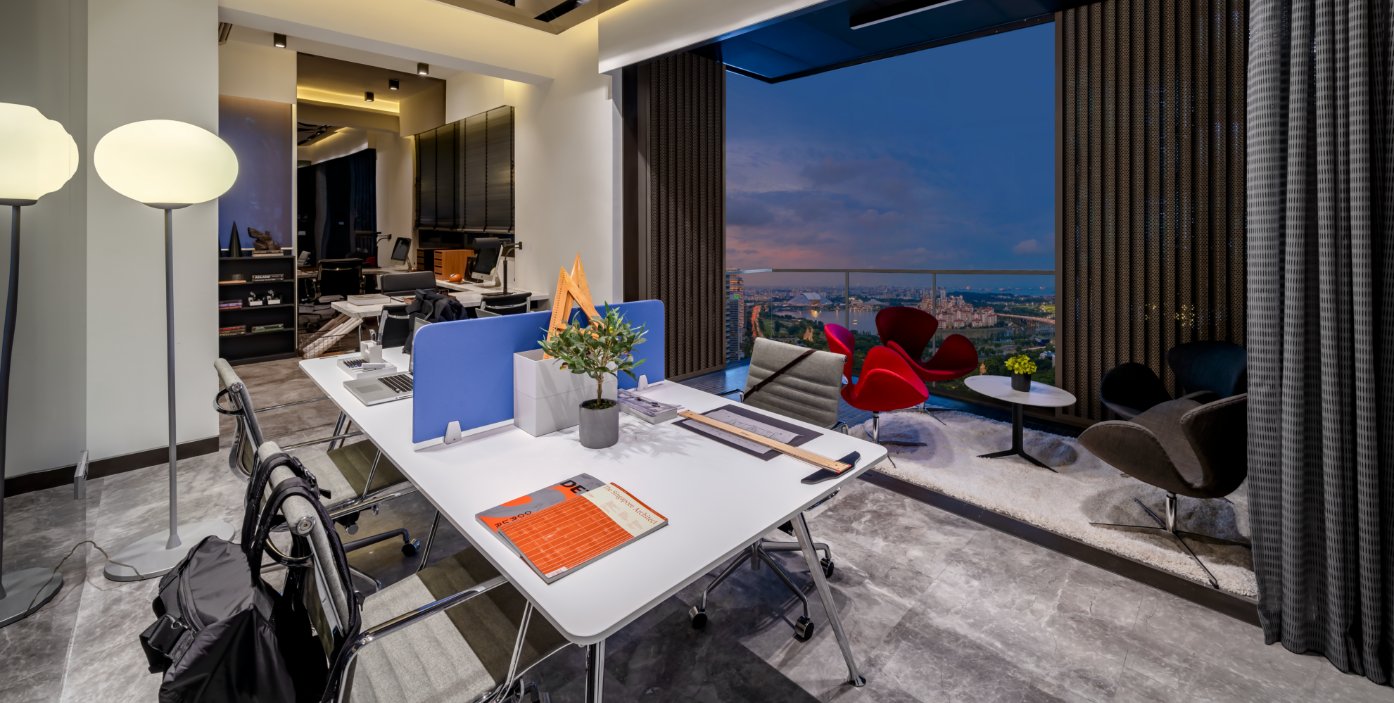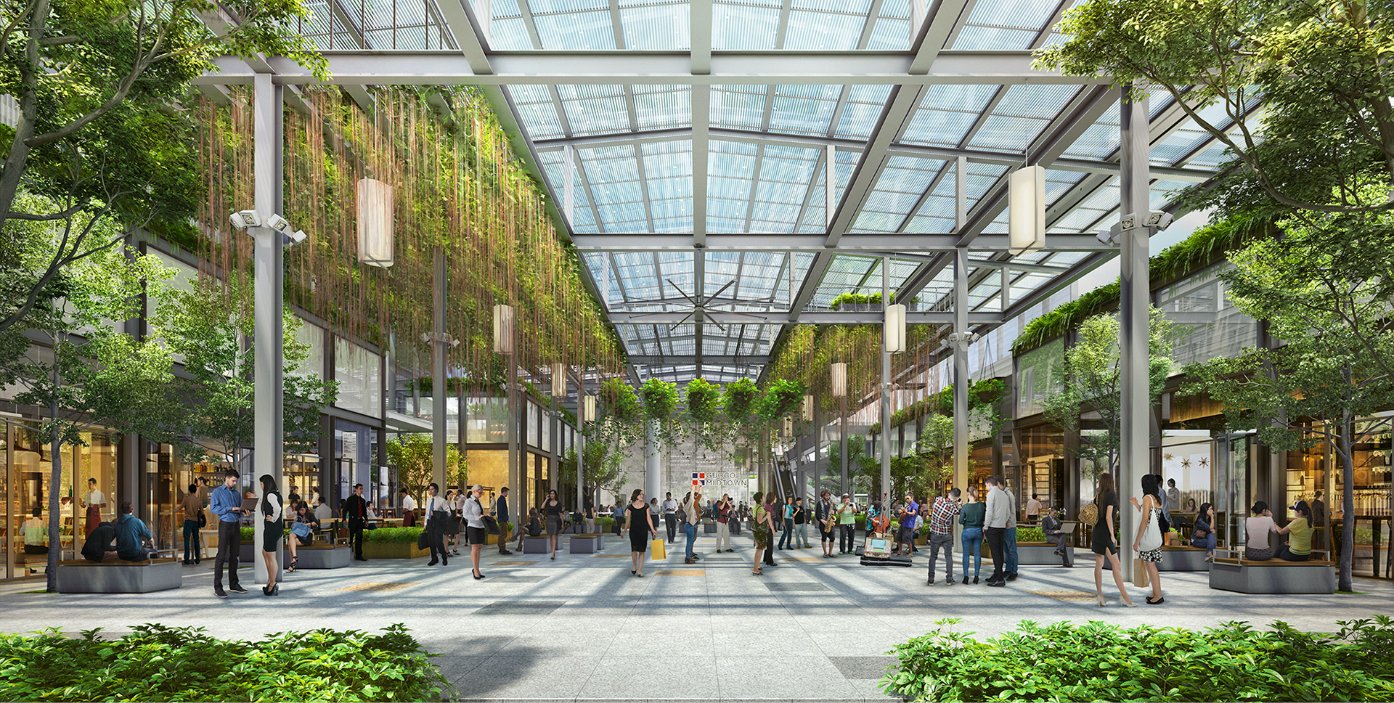 WORK
As the fields of work and play continue to steadily overlap, adaptive spaces for work will soon become a necessity. With Grade A office spaces complemented by a full array of MICE and training facilities available for short-term leasing, working professionals can now enjoy flexibility to fit changing work structures while preserving utmost productivity.
LIVE
Today, living well reconsiders true wellbeing in a home. Guoco Midtown not only strives to offer a better quality of life spatially, it equally recognizes the other aspect of having a quality community. Its definition of home extends beyond the apartment doorstep into an entire ecology that holistically caters to all of one's needs.
PLAY
Guoco Midtown comprises an exciting array of alfresco dining options, shopping conveniences and daily amenities that are augmented by the vibrancy of its greater neighbourhood. While public plazas of Midtown Garden, Midtown Market and Market Square entertain at unrivalled convenience, surrounding districts like cater to the lifestyle needs of the trendy urbanite.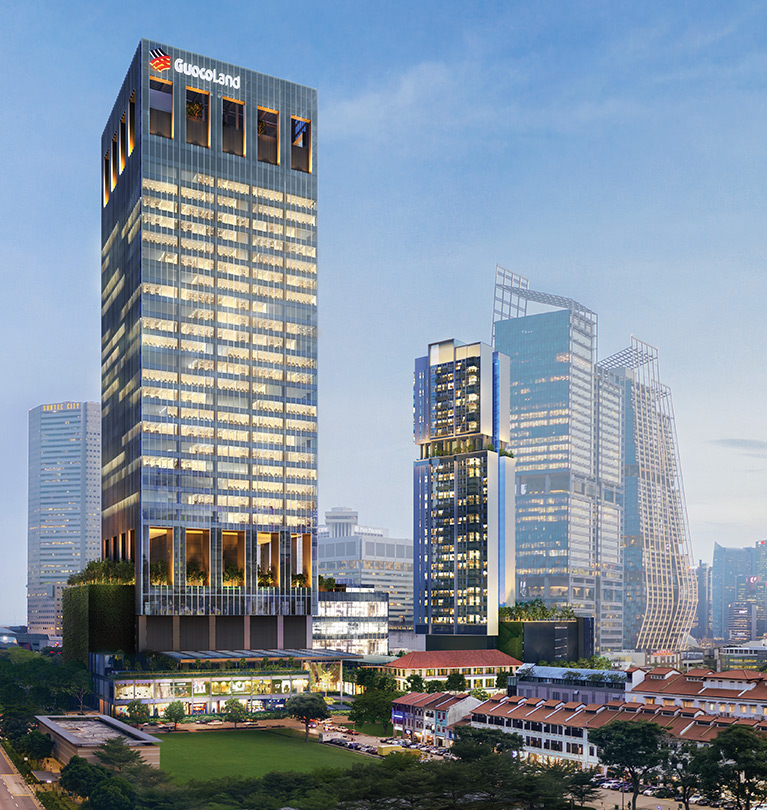 Midtown Bay
219 Units
BUSINESS HOMES
Home office concept units with access to a wide variety of facilities within Guoco Midtown.
MIDTOWN MODERN
558 LUXURY
GARDEN HOMES
The social heart of the development that incorporates the best of business and leisure..
OFFICE TOWER
770,000 SQ FT
Premium Grade A offices with flexible and efficient floor plates, introducing a new way of office leasing.
MIDTOWN HUB
80 ,000 SQ FT BUSINESS
& LIFESTYLE HUB
The social heart of Guoco Midtown,incorporating the best of business and leisure.
LANDSCAPE &
PUBLIC SPACES
770,000 SQ SQ FT
10 different plazas and gardens, providing ample spaces for social interaction and large-scale events.
3 RETAIL VILLAGES
50,000 SQ FT
Offering multi-dimensional experiences combining shopping, dining and entertainment.
VISION OF MIDTOWN DISTRICT
Situated in the heart of the city, Guoco Midtown is Singapore's answer to the Midtowns of other global cities. This multi-faceted neighbourhood is a rich cultural, civic and commercial destination well-placed at the intersection of the City Hall, Marina Bay and Bugis districts.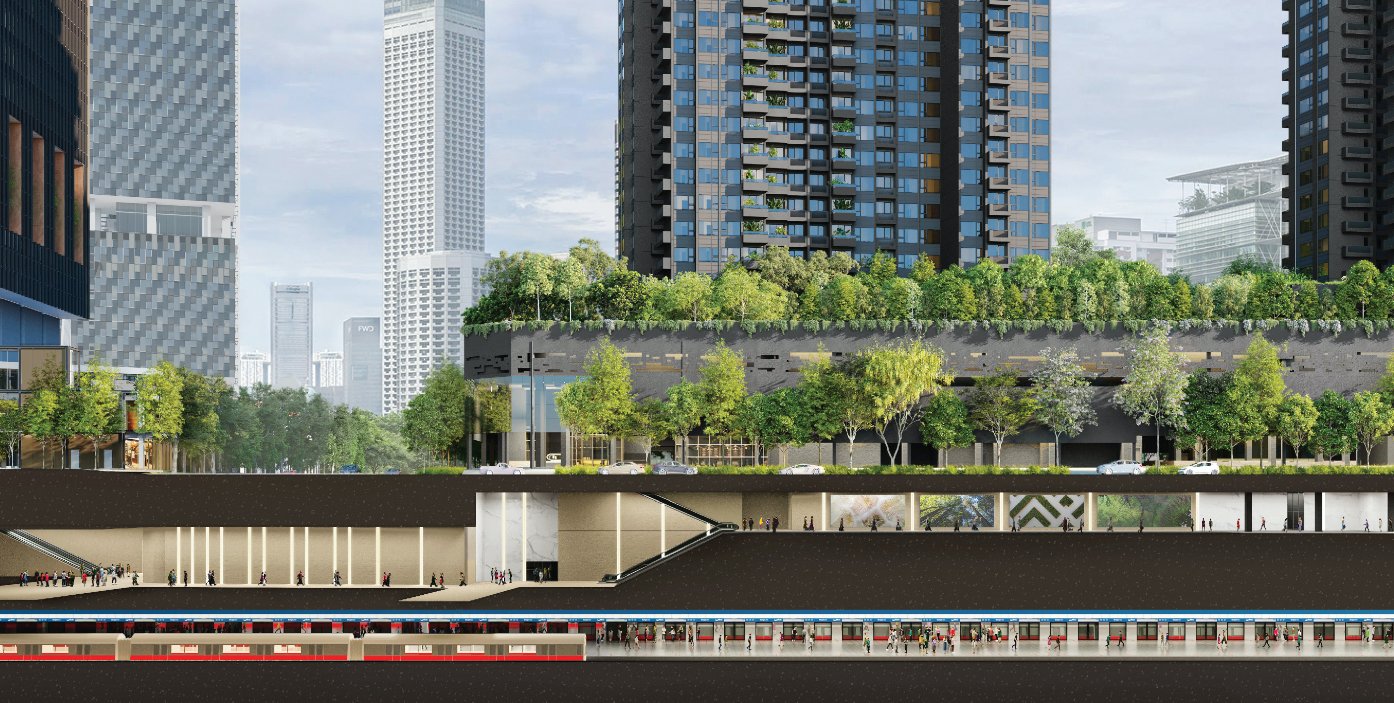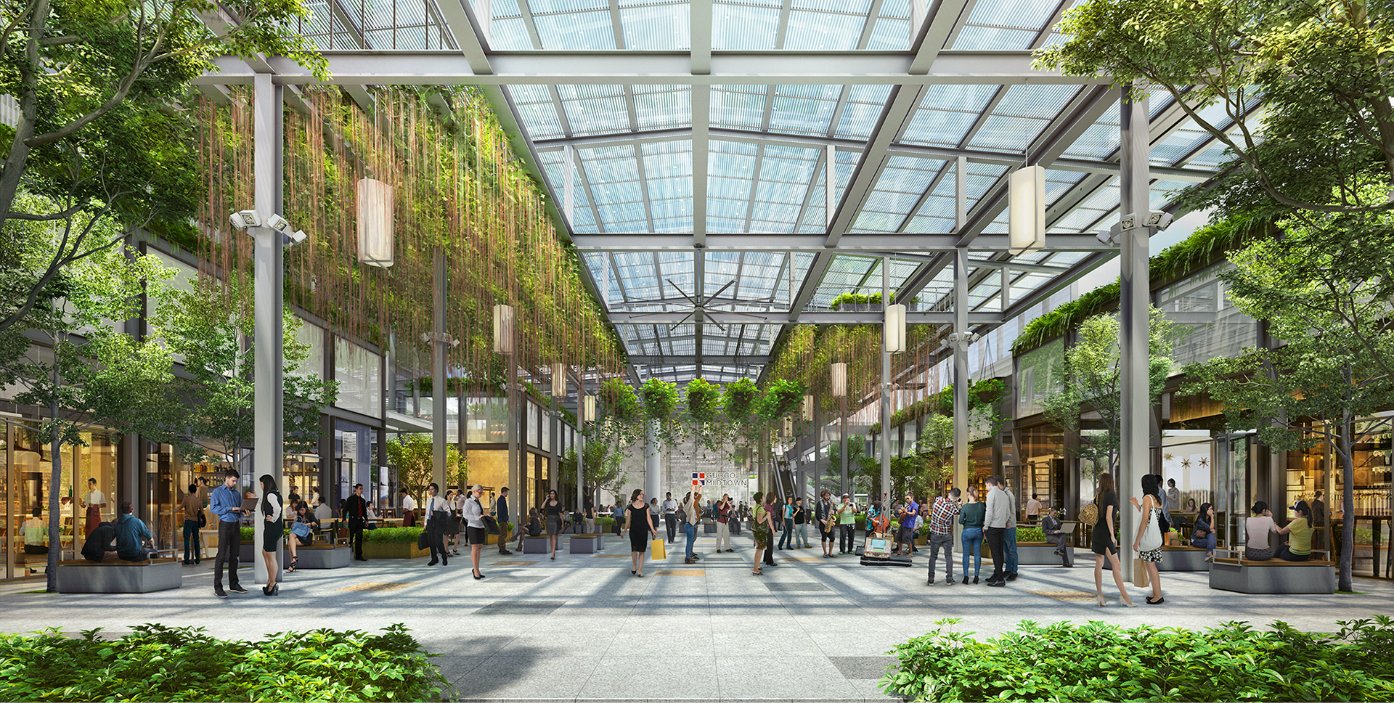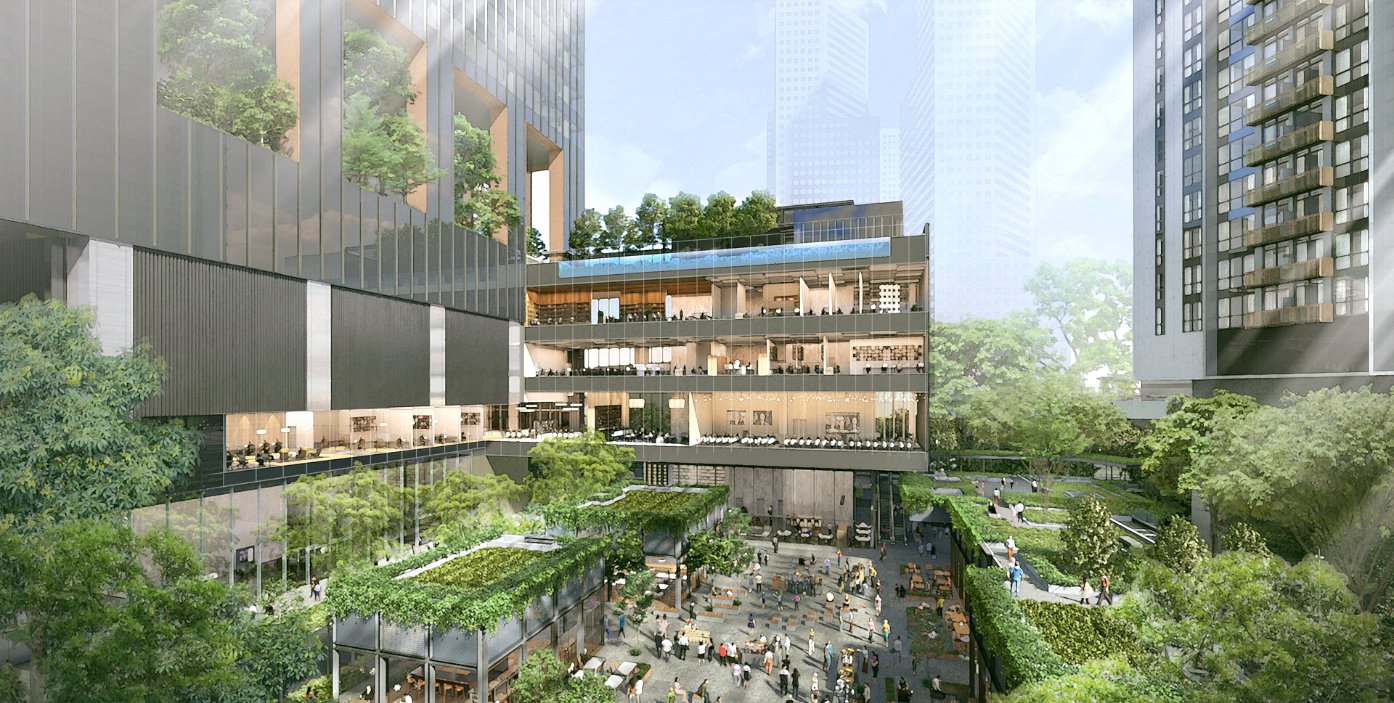 SUPER CONNECTIVITY
Maximising pedestrian connectivity to neighbouring buildings such as South Beach, Suntec City, and Duo ensures that a strong web of connections take Guoco Midtown to be its epicentre from every direction.
ACCESSIBILITY
Drop-offs, arrival lobbies and access by all modes of transportation – cars, pedestrians, or bicycles – are all readily available at street-level, adding to the accessibility of the ground plane.
INCLUSIVE PUBLIC SPACES
With three spacious civic plazas amongst the vicinity, the ground plane is an open and inclusive one for all to enjoy. A wide range of events is set to take place in these public spaces to create an energizing common platform that will serve the public good.
COMMUNITY
In Guoco Midtown, the public spaces are designed to be spacious enough to accommodate a wide variety of activities, yet intimate enough as to feel comfortable.